Nethersole Institute of Continuing Holistic Health Education (NICHE)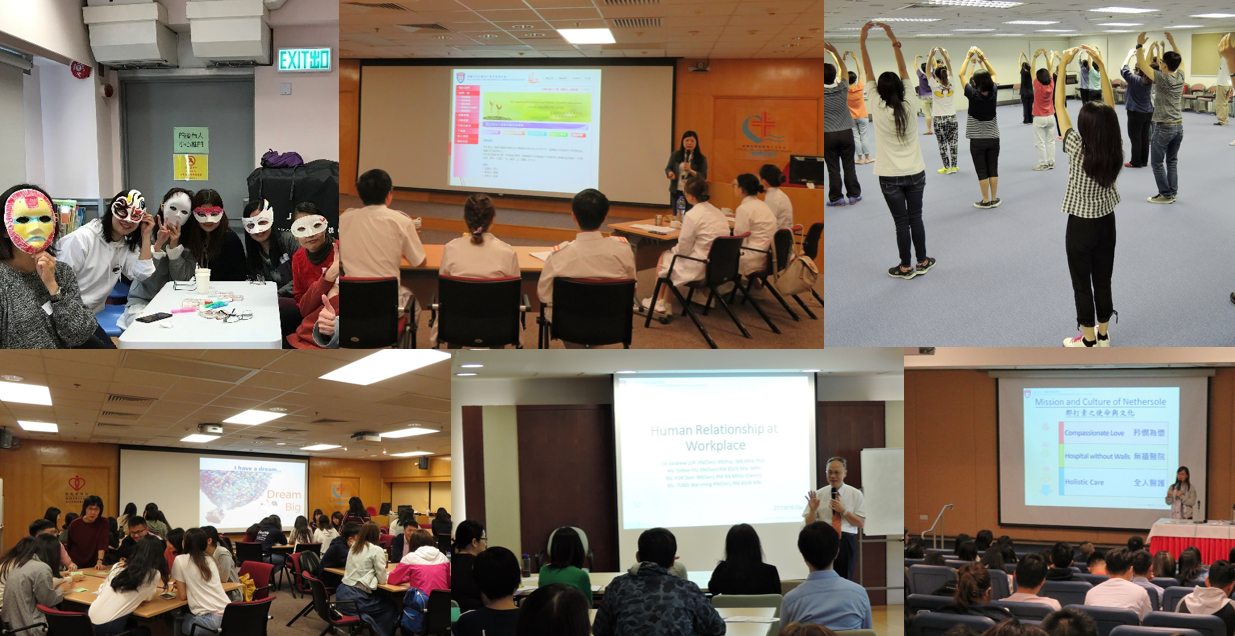 Institute's Profile
Nethersole Institute of Continuing Holistic Health Education (NICHE) was established in 2002 and it has been sticking to its vision. Theory is put into practice through the aspects of education, publication and research, etc. NICHE continues the Nethersole spirit of "Compassionate Care" and its culture of "Holistic Health and Holistic Care". Experiential educational model was used to retain and consolidate the Nethersole tradition. NICHE builds up partners with medical and nursing professions, and other organisations through collaboration to arouse the awareness of people from different walks of life on holistic health, so that they can enjoy a life in abundance.
Vision
To bring holistic health to mankind through promoting the awareness of holistic health and practice of holistic health care
Mission
To promote lifelong learning in the pursuit of holistic health for a life in abundance; and in the art and science of holistic health care in order to serve with quality
Service Scope
NICHE strives to promote the philosophy and the practice of "Holistic Health, Holistic Care" in the aspects of physical, psychological-social and spiritual through training and education, cultural promotion activity, seminar and exchange programme, research and publication.
Target Participants
Health care workers, allied health care workers, supporting staff
Nursing students and Medical students
Organisations (e.g. private hospital, school, church, volunteer)
NICHE – Search your niche in life
尋索安然的居所